The Getty Assyrian Tablets Photogrammetry Scans
One of the last public things I did before the pandemic lockdown in March of 2020 was photographing two ancient Assyrian tablets at the Getty Villa for photogrammetry reconstruction. It was quite a magical experience. Eric Bertoli met my wife and me and escorted us through an underground passageway that led us to the main entrance to the Villa. It was a grey, misty day, and the museum was closed to the public. I had been going to the Getty Villa since I was a child, and I had a deep love for the building, the artifacts, and the artwork that line the halls. To photograph these tablets like this was one of my highlights in all my photogrammetry work.
Photographing the Assyrian tablets was challenging because there could be no ladders and no extra lights other than the room lighting. Not having a ladder meant that the tops of tablets would not get enough data points. The lighting just meant that I had to shoot long exposures. For my photogrammetry, I shoot with a Sony A7Rii and use a Zeiss 24mm and a Zeiss 50mm. Both lenses are extremely sharp and give excellent results. I shot at ISO 200 with an f-stop of 5.6.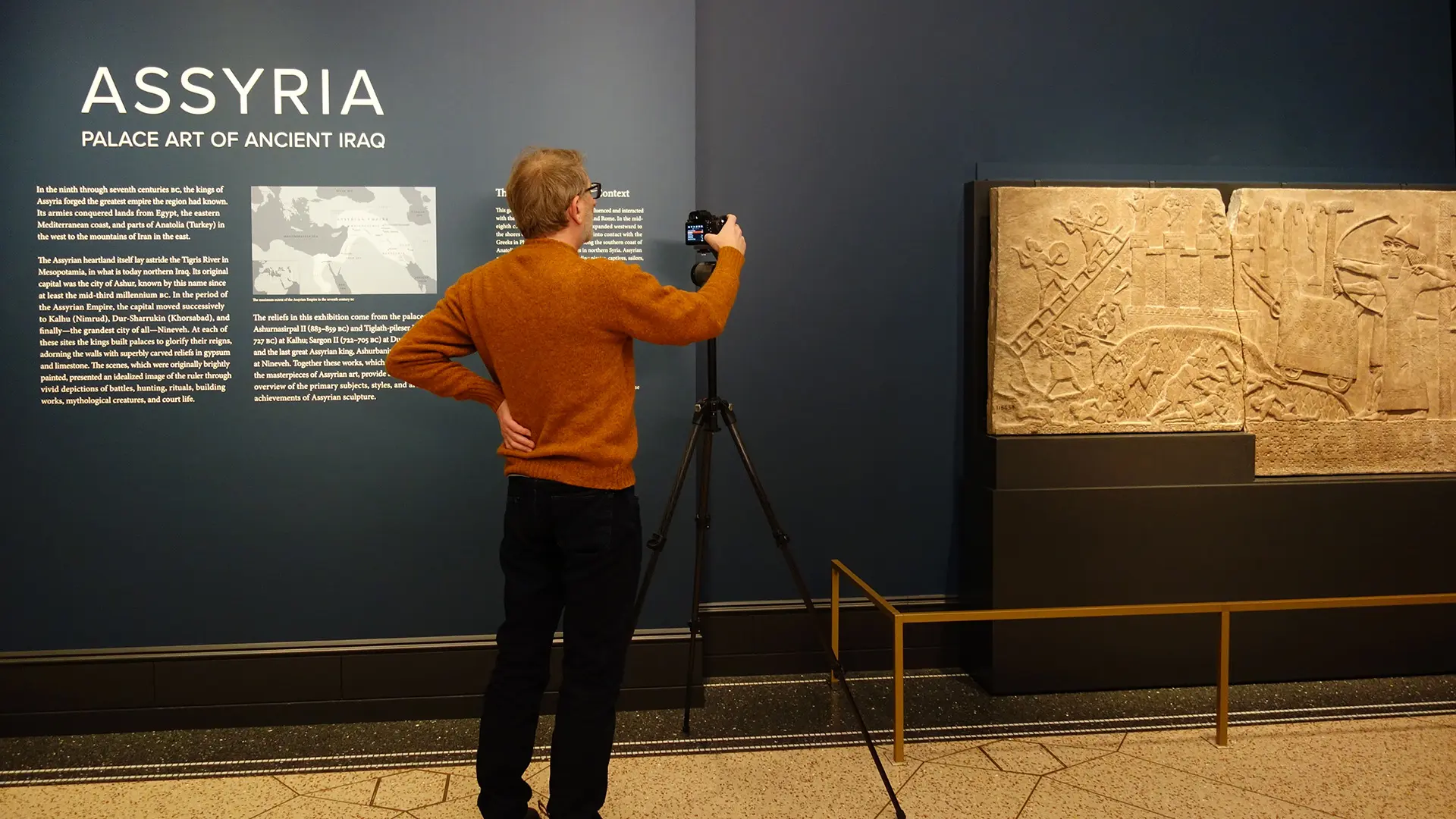 Reality Capture – Solving for a 3D Model
I use Reality Capture for the bulk of my photogrammetry work. Getting a good model from the photographs did not require any work on my end other than allowing Reality Capture to process. To get a high-resolution scan, I had overshot the number of photographs I needed, so the solution would take several hours to process at high quality.