Stan Lee Interview in Virtual Reality
Last week I had the fantastic experience of filming Stan Lee with Stereo Red Weapons in 8k. The film shoot was for a virtual reality interview with Kevin Smith. The film shoot was in stereo and shot in Stan Lee's small office in his home above Sunset Plaza. The shoot was for Legion Entertainment. They wanted to document essential people in the comic book industry to view them in Virtual Reality in the future. Stan was there with his wife and daughter and was very engaging and friendly with everyone.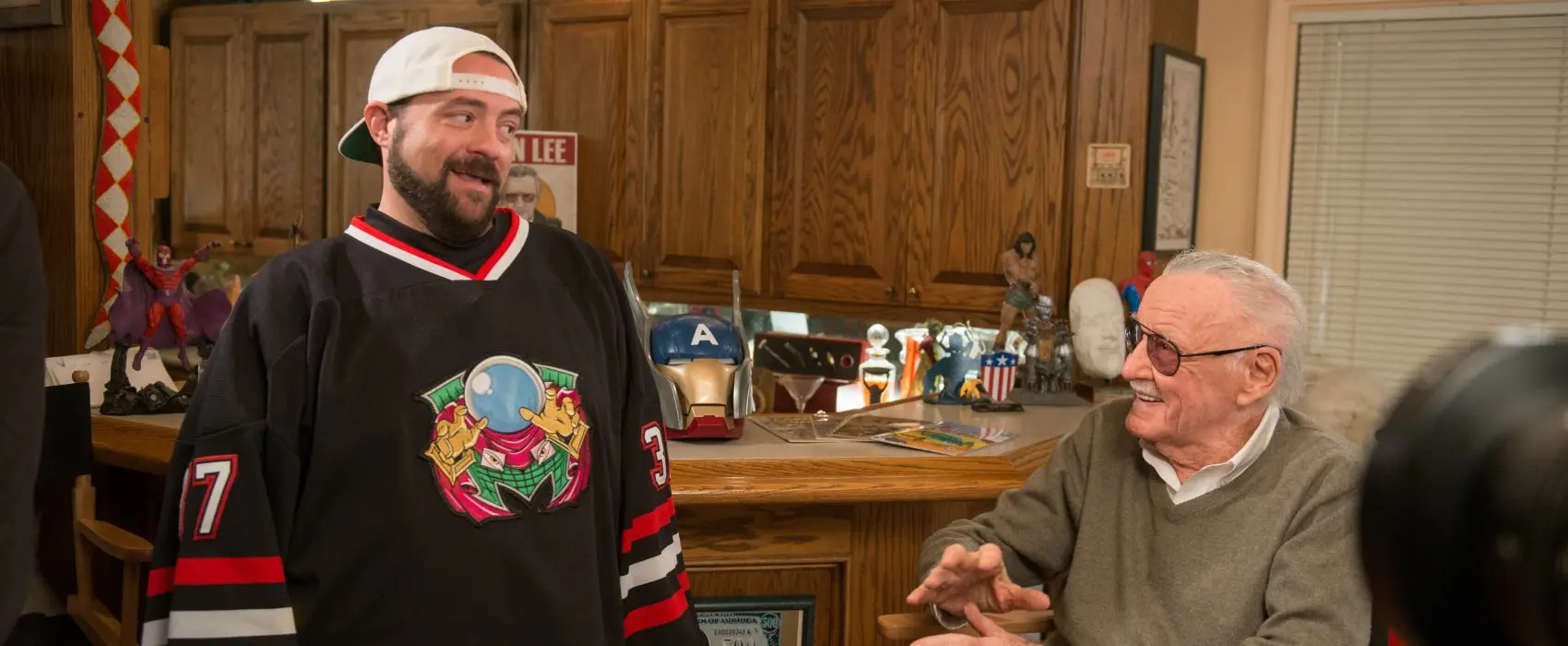 As the Technical Director for VR Playhouse, I designed the camera system we used. For this shoot, we used the new Red Weapon 8K. We shot the cameras as stereo pairs on an offset nodal rig. We made sure to keep all action in one shot. We used a wide-angle lens to keep all the action in one shot. This way, we could shoot a clean plate, then the whole interview from one position. After Kevin Smith finished interviewing Stan Lee, we then shot the remaining angles of the office. I don't always need to be onsite during shoots and often have too much on my plate that I skip them, knowing that DJ, our Head of Production, will take care of everything. This shoot was different on many levels.